Works for shaping hairline and enrich hairline. Fight thinning hair by filling in color and eliminating shiny spots.You can cover up your hair in 1 minute. Creates plump and thick hair instantly.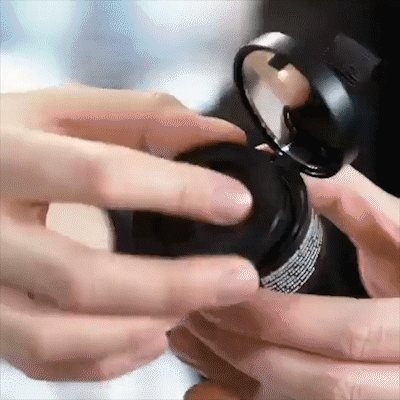 FEATURES
Quick Hair Color Up: Hairline powder instantly conceal hair loss for thinning areas. Use powder puff to be able to let gray hair root quickly regain vigor. Root cover up the color is firm.Let the hair fluffy, that leaves your hair soft and manageable,beautify the hairline curve, modified uneven edge of the hair.
Natural Fusion: Hair shading powder make your hair looks denser and more beautiful. Choose a color closer to your own hair color. Match the color of your hair for a perfect blend.
Water Resistance: Our youth color hair shading hairline powder is sweat, water, and oil-proof keeping it dry and long- lasting for the entire day! Apply a small amount to modify the large forehead. Don't always touch with your hands.
Easy to Use: Hairline cover up powder modified powder. Open small puff dipped in the right amount, along untidy hair root dipped gently tap, fill out the neat hairline. According to individual situation to select the color fill.
Easy Remove: Magical fluffy hair powder although with high quality sweat-, water- and oil-proof ability, our shadow powder can be easily removed by makeup remover or cleansing shampoo.
SPECIFICATION
Ingredients: Natural and safe ingredients
Color: Brown,Light coffee,Chestnut brown,Black
Size: 4.8*4.8*4.8cm
PACKAGE INCLUDES
1 × Youth Color Hairline Powder
💟Different styles of press on nail sets contain different accessories, please kindly check the package list carefully.

💟We guess you need this Mini Manicure Tool Set, which contains all tools you need for press on nails, just $1.99!
Get it👉 Mini Manicure Tool Set