FEATURES:

AUTOMATIC COTTON PAD DISPENSER: This automatic cotton pad dispenser is easy to store, allowing you to get a cotton pad with just one press when removing makeup and skin care.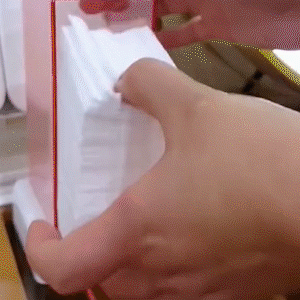 EASY TO USE: This cotton pad organizer is easy to take out and press, avoiding the secondary pollution of cotton pads by traditional grasping methods. Press once to get a cotton pad, clean and tidy.
HIGH QUALITY: This elegant designed cosmetic cotton pad holder is made of high-quality durable PC material, not cheap plastic. Which makes it durable and sturdy, and won't scratch or break like other material products.
UNIQUE DESIGN: The bottom has a non-slip design, which is more user-friendly. The automatic cotton pad dispenser is translucent for easy viewing. Available in pink and grey, it makes a great gift for friends or family.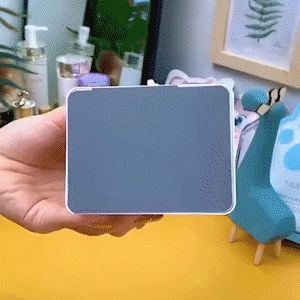 PLEASE NOTE: It supports standard 5*6cm (2*2.4") square cotton pads, the volume is about 50-55 pieces. You need to put cotton pads in the box to keep them clean and flat. Only the cotton pad box is included, the cotton pads are not included.
SPECIFICATION:
Material:PC+Metal
Size:17.1*9.7cm
PACKAGE INCLUDES:
Cotton Pad Storage Box × 1
💟Different styles of press on nail sets contain different accessories, please kindly check the package list carefully.

💟We guess you need this Mini Manicure Tool Set, which contains all tools you need for press on nails, just $1.99!
Get it👉 Mini Manicure Tool Set