Magentic eyelashes and the magnetic eyeliner would be the best choice for your beauty and it is most-loved by tons of beautians.

FEATURES
EASY TO USE: Putting on our magnetic eyeliner and lashes kit is very simple. First, apply the magnetic eyeliner as you would with any eyeliner. Wait a few minutes for it to become tacky and then apply the magnetic eyelashes on top of it. It's that simple and easy to use!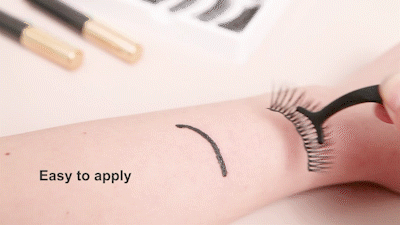 Waterproof & Easy Wipe: The smooth eye liner is waterproof and it can easily removed with make up wipe, you will be free from the nightmare of glue, stickiness, and bending and you are sure to successfully and easily wear this false eyelashes
Comfortable & Strong Stable Magnetic: The natural looks lashes will definitely complement you eyes much more charming and sexy, the liner has a long lasing magnetic that can hold the lashes effectively and you are free to do any movement without worring the irritation of the lashes falling. The super environmental material of the lashes makes you eyes no any itchy or uncomforable during long time wearing.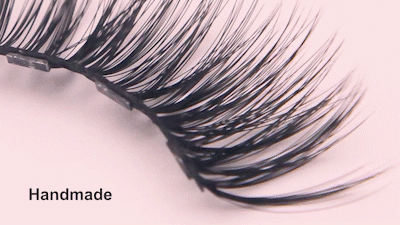 10 DIFFERENT STYLES: Features 10 styles of lashes that you can use for any occasion. Magnetic eyelashes are not just providing a lightweight feel, they also give a simple, natural look. Look more natural and give you a glamorous 3D looking instantly.
Safe to Use: The Eyeliner ingredients are all commonly found in makeup and skincare products, mild, non irritating and anti allergic, very safe to use, but for the health and safety of our customers, we still strongly suggest that you try our products on a small patch of skin. Nothing to worry about the safety, the quality of this magnetic eyelashes is guaranteed, there are no heavy metals or parabens in the formula, no harm to your health and nature lashes.
SPECIFICATION
Size:23.5cm * 15.7cm * 1.9cm
Material: chemical fiber
Craftsmanship: purely handmade
PACKAGE INCLUDES
10 × Magnetic Eyelashes with Eyeliner Kit
💟Different styles of press on nail sets contain different accessories, please kindly check the package list carefully.

💟We guess you need this Mini Manicure Tool Set, which contains all tools you need for press on nails, just $1.99!
Get it👉 Mini Manicure Tool Set